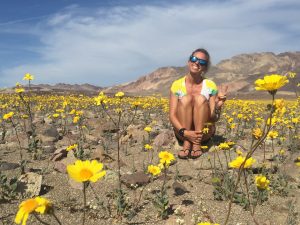 Hello!  Welcome to my personal site!
I am a Personal Trainer at The Fitness Source, a private gym my husband and I own in Las Vegas, NV.
I am a competitive Ultrarunner, with a love of the mountains and nature!   I spend as much time as I can outdoors whether it's trail running, snowshoeing, or gardening.  My husband and I live in Mt. Charleston, outside of Las Vegas, with our fur babies: cats, dogs, chickens, goats, ducks, and other stray animals needing a happy home!
I specialize in Personal Training, Running Coaching, Healthy Living Retreats and plant-based nutrition, which you can learn more about here.